This month features treats from Argentina!
The sultry tango dance might come to mind when one thinks of Argentina. And when it comes to wine and food, Malbec and chimichurri sauce lead the way in  creating an enticing dance on the palate!
Domaine Bousquet is a family-owned winery and Argentina's largest producer and exporter of organically grown wines. It is located in the Gualtallary Valley, high up in the Tupungato district of the Uco Valley, where altitudes can reach up to 5,249 ft. The winery was founded in 1997 by winemaker Jean Bousquet, originally from Carcassonne in Southwest France, where his family expands four generations of winemaking.
Domaine Bousquet is noted for its use of French and Argentinian winemaking techniques. French-born Anne Bousquet, daughter of Jean and President and CEO of the company, stated, "The objective of the Bousquet family was to unite our tradition of European winemaking with the ideal agricultural conditions in Mendoza." ​
Domaine Bousquet is the only estate with sand as its primary soil. Sandy soil drains well and retains heat that helps to produce highly aromatic wines. With minimal rainfall, water delivery to the vines is controlled by an irrigation process through a drop-by-drop system with pure mountain run-off. This creates lower pH in the grape, resulting in higher acidity and more color in the wine.
All Domaine Bousquet wines are made from 100% organic fruit ever since the first vines were planted. Special attention is always taken to preserve the purity of the organic fruit. The benefits of a cool climate, sandy soil, controlled water irrigation, and healthy organic grapes, set the stage for quality wines.
Domaine Bousquet Reserve Organic Malbec
This wine is a beautiful blend of 85% Malbec, 5% Merlot, 5% Syrah, and 5% Cabernet Sauvignon. The grapes are harvested from the estate's best plots with low yields. And the wine is aged for ten months in French oak.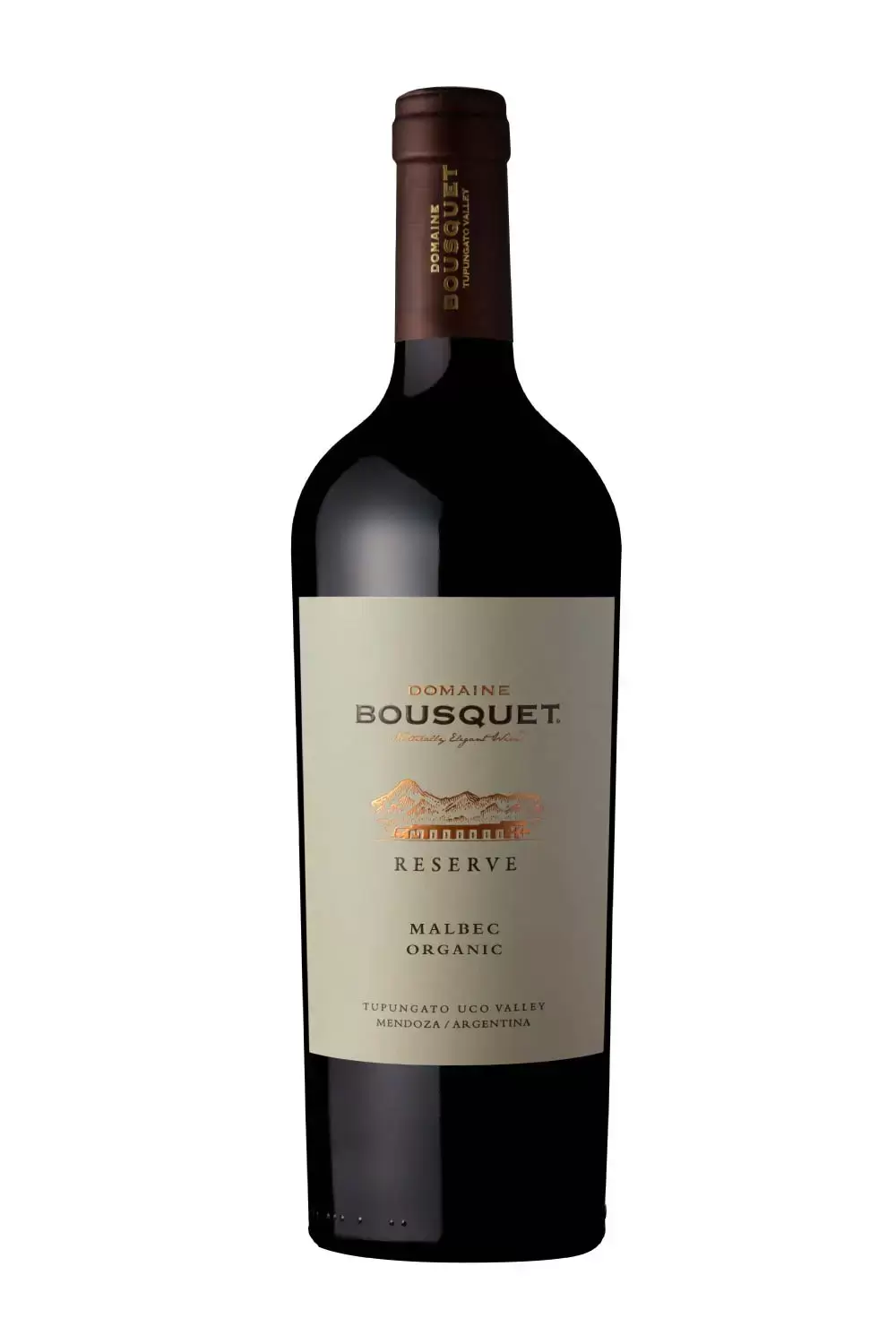 Nose: Plum, dark berries, spice, and a hint of floral.
Palate: Layered with blackberry, raspberry, dark cherry, chocolate, and pepper with a long finish. Nicely balanced with soft tannins and good acidity.
Alcohol:  14.5%
SRP: $15-18
Pairing suggestions:  Grilled meat, pasta, stews, and seared tuna.
Argentina is the original home of chimichurri sauce, and it is considered a household staple and always made with fresh, natural ingredients. It can be served as a stand-alone condiment or used as a marinade.  Every Argentine household claims its own version of the chimichurri recipe. But broadly speaking, green chimichurri (chimichurri verde), the most familiar version, is a combo of finely chopped fresh green herbs and garlic blended with olive oil and red wine vinegar or lemon juice.
​The following is a classic chimichurri recipe, although Anne Bousquet suggests you "feel free to play around a bit and make it your own — just like we do in Argentina!"

​Chimichurri With Grilled Flank Steak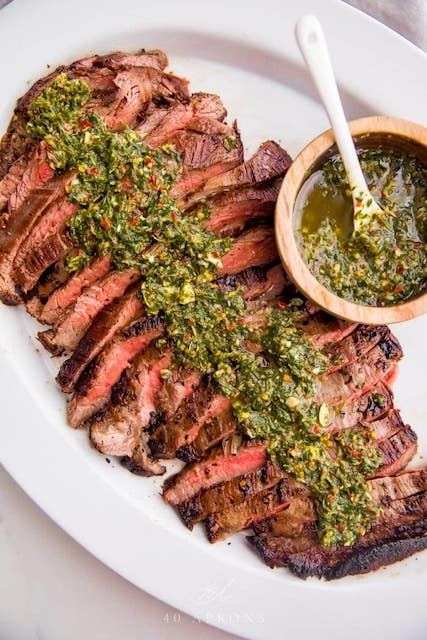 Ingredients:
1 small shallot cut into wedges
2 garlic cloves
¼ cup of red wine vinegar – or lemon juice if you prefer
¾ cup flat-leaf parsley, stems removed and finely chopped – or a 50/50 blend of parsley and cilantro
1 tbsp fresh oregano, stems removed.
¾ cup extra virgin olive oil
1 ½ tsp kosher salt
1 tsp freshly ground black pepper (or you can amp up the heat with a little paprika or cayenne)
Instructions:
Combine shallot, garlic, vinegar, and salt in a bowl and let it sit for 10 minutes.
Stir in parsley (and/or cilantro) and oregano, and mash together gently with a pestle.
Whisk in olive oil using a fork, then season with salt and pepper.
In Argentina, half the chimichurri recipe is usually set aside and reserved as a sauce. The remainder is combined with the beef in a covered dish and chilled for at least three hours or overnight before grilling. When ready, remove beef from the chimichurri marinade, pat dry, and grill.
Serve beef with reserved chimichurri sauce on the side. And don't forget the wine!
"There's a reason why Malbec is Argentina's most beloved red wine," says Anne. "Not only does Malbec thrive in the high desert growing conditions of Mendoza, especially in our high-altitude vineyards in the Uco Valley, but when it comes to pairing with steak, few wines can hold a candle to the bold aromatics, abundant  fruit flavor, and smooth tannins of Malbec, especially with leaner cuts such as top sirloin and flank steak. Nothing spices up a nice, juicy steak like a generous dash of chimichurri sauce and a glass of Malbec!"
Until next time…
Saludos y disfruta de tu comida!
Penina
To leave a comment or if you have an inquiry, please contact me at wineknittercomments@gmail.com