While Peter Gabriel sings about "Digging in the Dirt," Franco Bastias, Chief Agronomist for, and Anne Bousquet, owner of, Domaine Bousquet were "Dishing the Dirt" at a recent seminar presented over Zoom. I had previously met Anne (see this story) and it was a pleasure to see her again and make Franco's acquaintance.
More specifically, while this presentation touched briefly on the history of Domaine Bousquet, the primary focus was on Domaine Bousquet's dedication to organic viticulture and the way in which the existing soil types (aka dirt) influence the various wines they produce. The buzzword of the day was sustainability, but this isn't just lip service; there is a clear and significant commitment to such activities.
This emphasis on sustainability can be traced to Domaine Bousquet's very beginning when Anne's father initially built a well and planted vines in 1998, choosing to farm organically from the start. By 2005 they had earned full certification.
In this and many other practices, Domaine Bouquet has set the stage for the region with several area wineries and vineyards following suit and converting to organic viticulture. Not surprisingly, this is a point of pride for Anne. As she noted, it is imperative that we keep the land we have for the next generation. Thus, it is an easy decision for her to not use chemicals.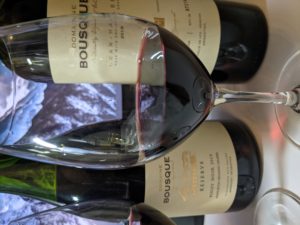 As a consequence of their fully organic vineyard status, Domaine Bousquet started strong in Europe (in Switzerland, in particular). But, although Anne is understandably proud of the financial success of the winery, it is apparent that her real passion is on sustainable efforts.
Building on these initial efforts, more recently, a 360o sustainability commitment has been formally implemented to extend these practices to all areas of the venture. Taking a three-pronged approach, they apply this philosophy on social, economic and environmental levels. In this regard, they are actively reducing their carbon footprint and implementing water saving measures such as the use of recycled water for irrigation. Not content to rest on their laurels, they are presently pursuing multiple organic certifications as well as Demeter certification for biodynamic farming.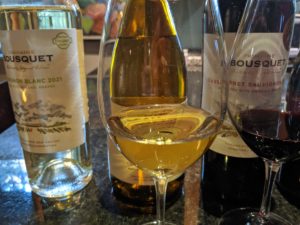 Yet, they realize that their company is so much more than vineyards and a winery; it is also people. Having made the decision to construct their winery in Tupungato, a small village with limited commerce, they knew that they would have to train and develop local talent to get the staff they needed to run the operation. In fact, most of their employees are from the local area and have since been trained in various areas of grape growing and winemaking. As a further responsibility to their human resources, part of the decision for Anne and her family to give up living in Argentina full-time (she splits her time between Tupungato and Miami), was to give the team a chance to grow.
Beyond the confines of Domaine Bousquet, Anne has focused on community development through the Fair for Life initiative. Recognizing the need to help others – which is particularly important in a rural area – they have provided money to those in economic hardship and have supported local children's homes.
As an additional measure of their devotion to these issues, they recently hired a full-time employee to oversee environmental issues. Moreover, in 2015, they started their own import company, which has now become a leader in organic wine imports.
Most recently, Anne is in the process of setting up a website called "World of Organic," which she hopes to complete by the end of the year. This consumer-facing site will pull together various resources, and share information and knowledge — all in a simple, clear, transparent format.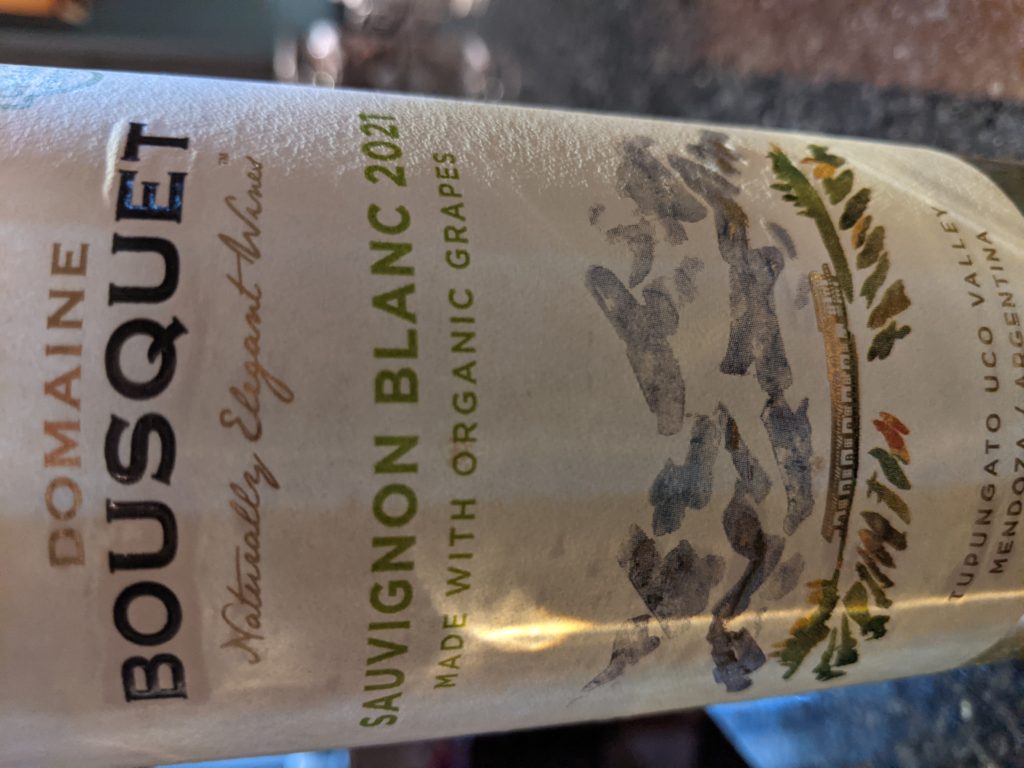 In the end, Domaine Bousquet has invested time, energy and talent to ensure that its vineyards are kept in the healthiest condition for generations to come, ensuring that they are well suited for grape growing and, ultimately, making great wine.
Furthermore, they have taken care to become intimately familiar with each parcel of land, matching individual soil characteristics to the grape varieties that will most benefit from those conditions. For example, calcareous soils lend a distinct minerality to Cabernet Franc; sandy soils maintain ripeness and permit irrigation without fear of fungus for Pinot Noir; and the ability to establish deep roots, enables Malbec to avoid rot due to humidity.
With its multi-level approach, Domaine Bousquet's commitment to sustainability permeates throughout the company and permits Anne to accomplish her simple desire, "We just want to make the finest wines possible and sell them at prices people can afford." This is a sentiment worth sustaining.
Souce: http://itsawinederfullife.com/