By "The drinks business"
Argentine winery Domaine Bousquet was awarded Regenerative Organic Certification in July 2022, which is one more green feather in its cap.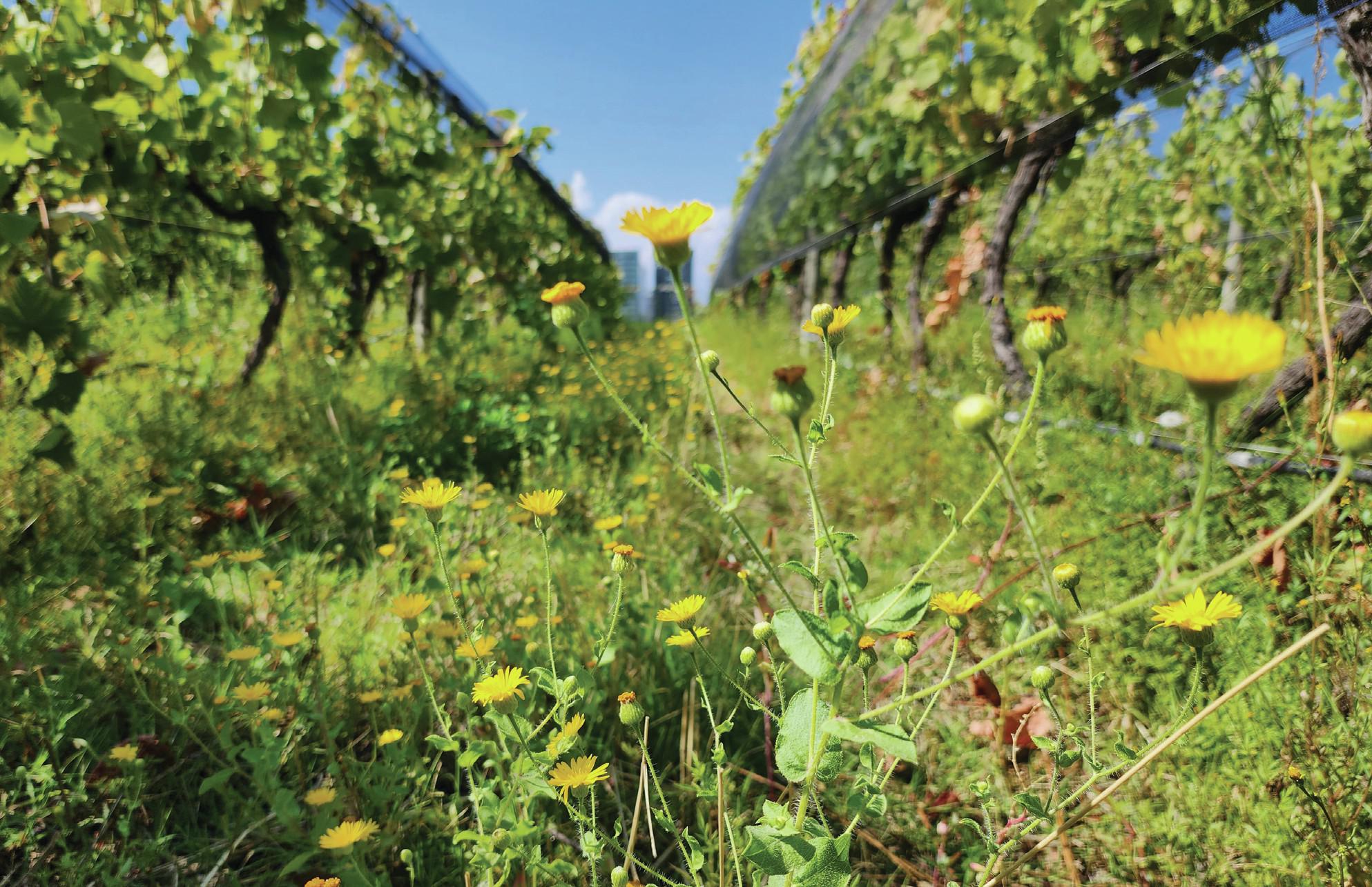 If anyone is looking for an example of the benefits of a 'green agenda', they should look to Mendoza. The Argentine region has embraced sustainability with open arms, with more than 7,300 hectares of vines now under organic management, and an ever-increasing selection of premium organic labels on offer.
Yet for Domaine Bousquet, the journey does not end with organic certification. In 2022, its winery received Regenerative Organic Certified status, the first international winery in South America to be awarded such, and only the fourth worldwide. This year Domaine Bousquet was upgraded to ROC Silver status.
"We were extremely proud to be awarded ROC status in July last year," says CEO Anne Bousquet. "ROC takes into account three pillars: soil health and land management, animal welfare, and farmer and worker fairness. Potential members apply existing certifications from blue chip organisations such as Demeter, and Certified Fair Trade, among others, to meet requirements."
Talking about Domaine Bousquet's journey, she adds: "We have farmed organically since 1997. Our wines are made from 100% certified organic grapes, with some, such as Domaine Bousquet's Virgen collection and Alavida Kosher Malbec, also being USDA Organiccertified. All our wines are also vegan-certified."
The benefits of complying with the Regenerative Organic framework are many, not least the positive impact it can have on soil health, biodiversity, and reducing the environmental impact of winegrowing. However, conversion to ROC status is not without its challenges.
"The biggest change was transitioning how we worked with the soil in the early years. The soil was addicted to the tillage system, so it was hard to balance weeds without allowing the evolution of invasive species. To address this we introduced cover crops. We also worked hard on our compost," explains Bousquet. "We had to be totally convinced that over time this path would lead us to a better and more complex soil, with diverse plant cover, better water retention, different root depths, and a more nutritive rhizosphere"
Domaine Bousquet plans to add the ROC certification to the labels of its Virgen Vineyard wines; a key range for the brand.
The next step will be to attain carbon neutral status, and as a founding member of the UK-based Sustainable Wine Roundtable, the winery is now spreading the importance of sustainability on a global scale. It has already reduced soil disturbance and encouraged cover crops and natural flora for carbon sequestration.
Below, Patrick Schmitt MW gives his tasting note for a gold-medal-winning organic Domaine Bousquet wine.
DOMAINE BOUSQUET GRAN ORGANIC MALBEC 2021
Region: Gualtallary, Mendoza
Country: Argentina
Grape varieties: 85% Malbec, 5% Cabernet Sauvignon, 5% Merlot, 5% Syrah
Abv: 14.5%
Approx. retail price: £25.00
Medal: Gold – Malbec Masters 2023 The Bousquet family are 4th generation winegrowers from Carcassonne, France. A trip to Argentina in 1990 convinced them to grow grapes and start a winery in Gualtallary, an area where no vines were grown because the locals thought it too cold and high. Thirty years later, the domaine is a leading exporter of nearly 4 million litres of quality organic wines to countries all over the world.
This Malbec has a deep ruby-purple colour and blackberry fruit, accented by smoke and a hint of balsamic. Sweet-fruited, the wine shows bracing acidity and abundant velvet-textured tannins. The juicy mid-palate is nicely defined with a savoury finish. A perfect wine to pair with roast grouse and watercress salad with red wine vinegar.
Read the note here